Episodes
Tuesday Jul 30, 2019
Tuesday Jul 30, 2019
Waffle On about Ask a Policeman
Hello and welcome to this months edition of Waffle On and boy do we have a old classic for you. This is the oldest film we have covered. Ask a Policeman was released in 1939 and starred famous British comedy actor Will Hay. Both Meds and Kell are passionate about black and white films and they hope this comes across (in true waffle style) in this episode. We have a clip and a very brief review from a young person as well as a little tune (by DJ Yoda) at the end.
As usual you can download the show here on podbean, on itunes, Stitcher, Acast and Podcoin. Please come and join us on Facebook and join in on the chat.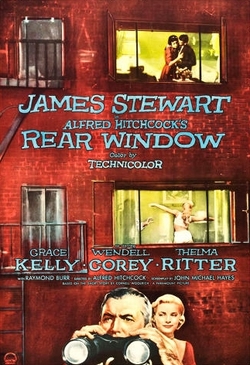 Sunday Sep 25, 2016
Sunday Sep 25, 2016
Waffle On about Rear Window
Hello and welcome to this months podcast of Waffle in which Meds and Kell chat away about this classic Hitchcock movie. Also in this episode we announce our competition window who will win a box of goodies including new DVD's and Blu-Ray amongst other things. 
As usual we have a Facebook page so come along and join by searching for Waffle On Podcast, also please leave us feedback on our iTunes page. 
Cheers and see you next month when we cover Halloween. 
Meds and Kell.