Episodes
Tuesday May 26, 2020
Tuesday May 26, 2020
Meds and Kell Lock Down Special 2
The reminiscent episode. In this special episode Meds and Kell look back on their past. Chatting about early school years, how they met, going through college, rock clubs, cinema and living together for five years. There is chat, music and of course pointless laughing. 
The lads hope to be back recording together face to face next month covering The Princess Bride so get your comments in to waffleonpodcast@gmail.com 
Come and join our Facebook group and enjoy the regular banter that goes on. 
Friday Jul 28, 2017
Friday Jul 28, 2017
Waffle On Desert Island Flicks... A Special Edition.
Hello Waffle listeners, on this episode Meds and Kell are being sent to spend time on a desert Island courtesy of regular guest host Peter Coleman. The lads pick six films each that have some meaning to them. They are not their all time favourite films but films with a story.
So sit back, grab a bottle and listen to them sail away never to be seen again....until next month.
If you want to buy any of the films mentioned in this podcast then why not use our Amazon link.
https://www.amazon.co.uk/?ie=UTF8&link_code=hom&placement=home_multi.gif&tag=wafonpod-21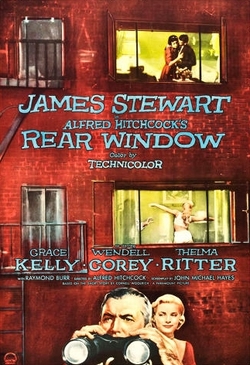 Sunday Sep 25, 2016
Sunday Sep 25, 2016
Waffle On about Rear Window
Hello and welcome to this months podcast of Waffle in which Meds and Kell chat away about this classic Hitchcock movie. Also in this episode we announce our competition window who will win a box of goodies including new DVD's and Blu-Ray amongst other things. 
As usual we have a Facebook page so come along and join by searching for Waffle On Podcast, also please leave us feedback on our iTunes page. 
Cheers and see you next month when we cover Halloween. 
Meds and Kell.